The National Agriculture and Food Exhibition and Fair 2021 (OMÉK) was held from October 7 to 10 as a part of the "One with Nature" World Hunting and Nature Exhibition. The National Center for Biodiversity and Gene Conservation welcomed visitors with a Native Courtyard.
It is one of the major tasks of OMÉK to contribute to the education of the coming generations and to popularize the agricultural industry, to draw the public's attention to the inherent diversity of the agro-food industry and to underline the importance of conscious consumer behaviour. Its mission is to popularize the achievements of 21st century agriculture while helping to preserve and showcase traditional values. The goal of OMÉK is to introduce the players in agriculture and the food industry, to present healthy, sustainable and GMO-free products, to provide a professional forum for industrial players, where they can discuss the current issues of agribusiness.
Pavilion E "Trade"
Pavilion E is where domestic and foreign farmers, producers, traders, distributors and retail chains active in food industry and agriculture could present their products and services. The professional projects of the Ministry of Agriculture and their results were presented in an interactive way. The main emphasis was on irrigation infrastructure development, national forestation and rural development. 
Pavilion B "Small-scale producers"
The stall called "Hungarikumok" awaited attendees with interactive sessions and special events aimed at offering insight into the world of Hungarikums and national assets, such as Gyulai sausage and pálinka. The list of events included Kalocsai painting, falconry show, operette show and carving Busó masks.
Visitors had should also check out the small producers' fair and craftsmanship show called "The Treasures of the Carpathian Basin" where they could buy products from farmers and craftsmen coming from Hungary and the neighbouring countries.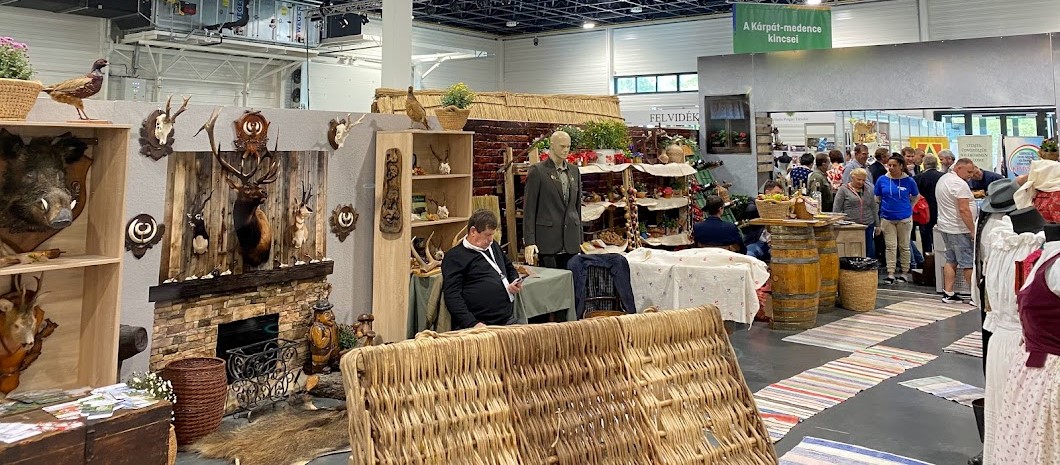 Native Courtyard
The Native Courtyard - with live animal exhibition- of the National Centre for Biodivertsity and Gene Conservation welcomed visitors with a diverse palette on the 80th National Agricultural and Food Exhibition and Fair this year. Visitors could see several old Hungarian farm animal breeds from Pannonic bee to Hungarian grey cattle and several old Hungarian crops. Attendees also got to know the work of the institutes and the Ministry working in the field of gene conservation.