Dr. Judit Barna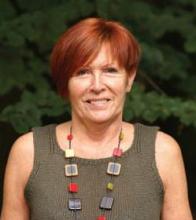 consultant
She has been employed in KÁTKI and its legal predecessors as veterinary surgeon and researcher since 1977, first in the field of rabbit breeding, then later in poultry reproductive biology. She obtained a PhD degree in 1999. At the present her research work is focused on various aspects of in vitro gene conservation of poultry (sperms, embryonic cells and long-term preservation of reproductive organs of early development stage).
She is the scientific supervisor of two full-time PhD students. She is course leader of the subjects "reproductive biology" and "detailed reproductive biology" in the BSc and, respectively, the MSc education at the Faculty of Agricultural and Environmental Sciences of Szent István University. In addition to that, she participates in the graduate and doctoral training of several other universities, as well. In 2011 she gained a title of honorary university professor. She has been a member of the presidency of the Hungarian Society for the Study of Reproduction 2002.
At the present she is the leader of the bilateral French-Hungarian project titled "Development and use of biotechnological methods in the reproductive biology of poultry for the conservation of genetic diversity (2010-2013)".
E-mail: barna.judit@nbgk.hu