Scope of duties: education and dissemination of information in connection with the breed and gene conservation of farm animals, gene bank activity and small animal breeding.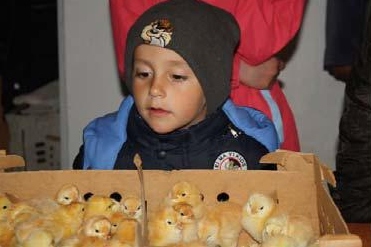 - Participation in graduate and postgraduate training between HáGK and institutions of higher education Rural Development Group
- Making co-ordination and providing consultancy necessary for breed and gene conservation and to promote the use and distribution of endangered farm animal breeds in rural development and production. Development of products originating from indigenous breeds
- Publishing activity
- Cross-border demonstration of gene conservation and development of Hungarian farm animals, organization of bilateral or multilateral programmes
- Development and operation of historical collections, museums, show rooms and show yards linked to the activity of the institution.
 Organizational units of HáGK-VOKI
- "Nyúl-unk a munkáért program" Reaching out for jobs by rabbit keeping Working Group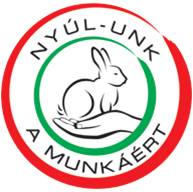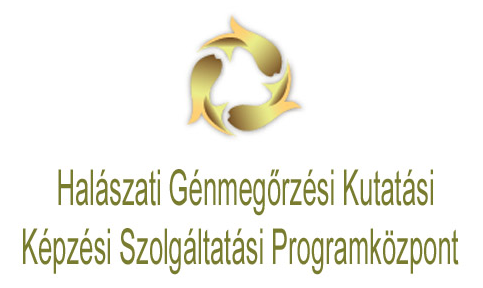 - Fishery Programme Centre
 Unit of Education
- Small Producers'/Small Farmers' Training Programme Centre
Our educational activity
The educational activity of KÁTKI is a basic activity stated in the Deed of Foundation. It extends to all forms of education related to gene conservation, animal breeding, research and rural development activities of the institution, from basic to doctoral and adult training.
A featured field of our education activity is the training of specialists, from the secondary vocational schools to the postgraduate and doctoral trainings, respectively. In the frame of an agreement made with the Faculty of Agricultural and Environmental Sciences of Szent István University, Gödöllő KÁTKI has been serving as an off-site department of practical training since nearly a decade. There is an opportunity for university students to spend their one-week long apprenticeship in poultry breeding in the poultry gene bank of KÁTKI. In 2011 the practical training was extended to the apprenticeship in gene conservation and livestock management of other indigenous farm animal breeds, as well. Theoretical lessons linked to the practical training are given by the young co-workers and PhD students of our institution. Additionally, various institutions of higher education give regular practical lessons to their students in our animal farms and apiary demonstrating the traditional Hungarian farm animal breeds as well as the different processes and keeping systems of gene conservation and livestock management.
We are in close contact with the Faculty of Horticultural Sciences of Corvinus University, Budapest, the Faculty of Agricultural and Food Sciences of the University of Western Hungary, Mosonmagyaróvár, the Faculty of Agriculture of the University of Sciences, Szeged, the Faculty of Agricultural and Food Sciences and Environmental Management of the University of Debrecen and the Faculty of Animal Sciences of the University of Kaposvár.  In 2011 and 2012 members of the institute were course supervisors of three subjects in the university graduate training and 8 research fellows were lecturer in altogether 11 university subjects. (The former includes: Dr. Judit Barna: BSc and MSc courses in reproductive biology, Dr. Andrea Molnár Kőrösiné: BSc course in tropical animal feeding and Dr. István Szalay: BSc course in gene conservation of indigenous farm animal breeds at the Faculty of Agricultural and Environmental Sciences of Szent István University, Gödöllő.)
Another emphasised field of the educational activity of KÁTKI is the adult training of farmers, which is closely connected to the rural development programmes of the institution. In order to establish the organizational background of these kinds of trainings, we made a co-operative agreement with the Institute of Rural Development, Education and Consultancy. The most important and regular training activity is connected to the HU-BA model village of poultry management. Related to the programme, there have been many informational meetings linked with trainings held through 2011 and 2012. Information was given in the events of village days and village meetings, many times on the request of municipal governments being in partnership with KÁTKI or on the occasion of the Hungarian Huba nameday (Megyer, 20th August, 2011 and 2012). In March 2012 a forum was held in Gödöllő with the attendance of farmers coming from the settlements that had joined the programme. For the extension of our educational activity we managed to win an application grant of the Hungarian National Rural Network for the year 2013 titled "Management of small region and village training programmes based on small animal breeding".
Apart from the HU-BA village scheme we also organized training courses in rabbit and poultry breeding and feeding, as well as in bee-farming and honey production addressing first of all family and ecological farmers.
Our colleagues possessing a scientific degree participate in the educational work of 5 doctoral schools by teaching 13 subjects and are the supervisors of five research topics. Furthermore, they are invited members of the state exam committees, doctoral comprehensive exam committees and PhD evaluation committees at the above mentioned universities. As part of the graduate, postgraduate and doctoral trainings our researchers evaluated 11 theses and PhD theses, respectively, in 2011 and 2012.
Two of our research fellows (Edit Zajácz in 2011 and Nóra Bodzsár in 2012) defended successfully their PhD thesis connected to the research work done in KÁTKI. Moreover, there are 7 young researchers working presently on their PhD thesis in our institution.
KÁTKI has been for many years a favoured place for summer apprenticeship of Vietnamese students studying in Hungary with a scholarship. Besides daily work students have a chance to get familiar with the indigenous farm animals of the Carpathian-basin and the methods aiming their gene conservation during theoretical and practical lessons.
In addition to higher education the institution takes part in public education, as well. We provide an opportunity for talented secondary school students interested in research to gain insight into the laboratory and breeding works and to get involved in certain partial processes under an adequate supervision. In study group lessons they can go in depth in the field of reproductive biology, genetics and gene conservation, with the help of which they are able to prepare for academic competitions. The Reformed Lyceum Secondary Grammar School and Student Hostel of Gödöllő was the first school with which our institute made a co-operative agreement in 2012. (Scientific supervisors are Zsolt Horváth at RLSGS and Dr. Krisztina Liptói at KÁTKI.) Bianka Babarczi 11th year student participated in the national semifinal of the 13th "I KNOW" Competition in Life and Environmental Sciences. Her study was titled "Application of sperm freezing in the in vitro gene conservation of guinea fowl". Her supervisors in the preparation were Éva Váradi and Dr. Krisztina Liptói. Roland Bozó, András Mikolicz, Fanni Héthársi and Bianka Babarczi were engaged in the work of the Research Group for Genetics and Reproductive Biology.